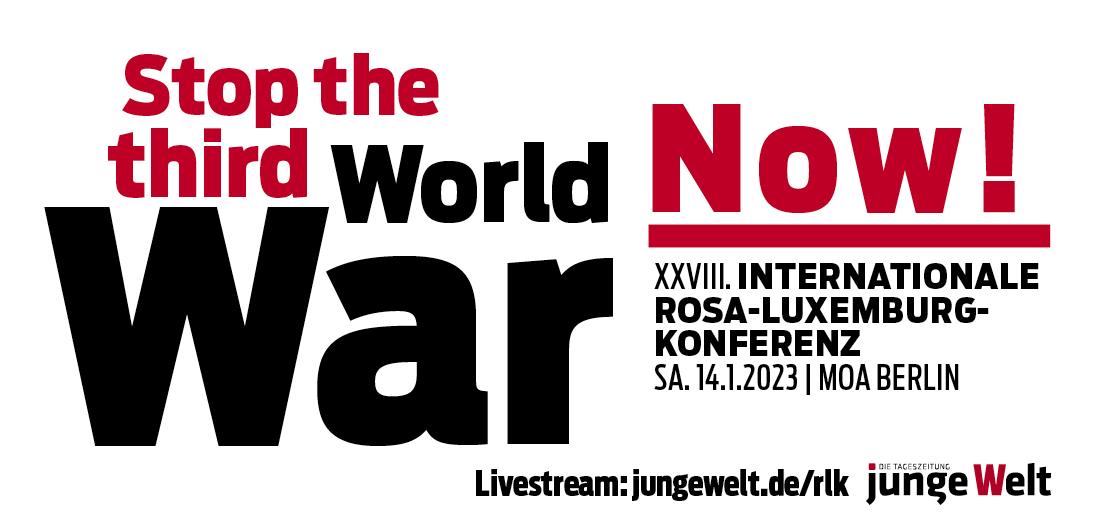 22.10.2021 12:06 Uhr
War and corpses – the last hope of the rich: Hands off Russia and China!
After the chaotic withdrawal of the occupiers from Afghanistan, it does not occur to the warmongers at all to renounce in future the enforcement of big capital's interests by warlike means: Wars are more necessary than ever for the survival of the capitalist social order (securing raw materials, transport routes, cheap labour and opening up new markets, eliminating competition)! Since the defeat in Afghanistan, so-called quality media dependent on capital have been propagating the necessity to significantly increase military combat capability and thus also armament expenditure. What is not mentioned is at whose expense this is to be done – that exploitation must be intensified and social cuts made, but also that democratic rights must be further reduced. It is concealed that the preparation of a major war against the People's Republic of China is on the agenda. What is concealed is that the current anti-Russian campaigns also serve these plans: The largest country on earth should at least be neutralised.
The 27th International Rosa Luxemburg Conference, which will take place in Berlin on 8 January 2022 (and will be streamed live on the internet at the same time), will expose these constraints of imperialist politics and point out the existential danger to humanity and nature posed by another world war. In addition, ways will be shown how peace-loving forces can prevent this next great war through joint, determined action. International scientists, activists, trade unionists, artists and media representatives will have their say. The conference itself, with many participants in Berlin and worldwide in front of the screens, will set a beacon against war and give strength for coming struggles. You are cordially invited to join!
Tickets for the conference are available here. If you would like to participate in the conference with a booth, you can register here.
(As of 10/22/2021)
Ticketlink: